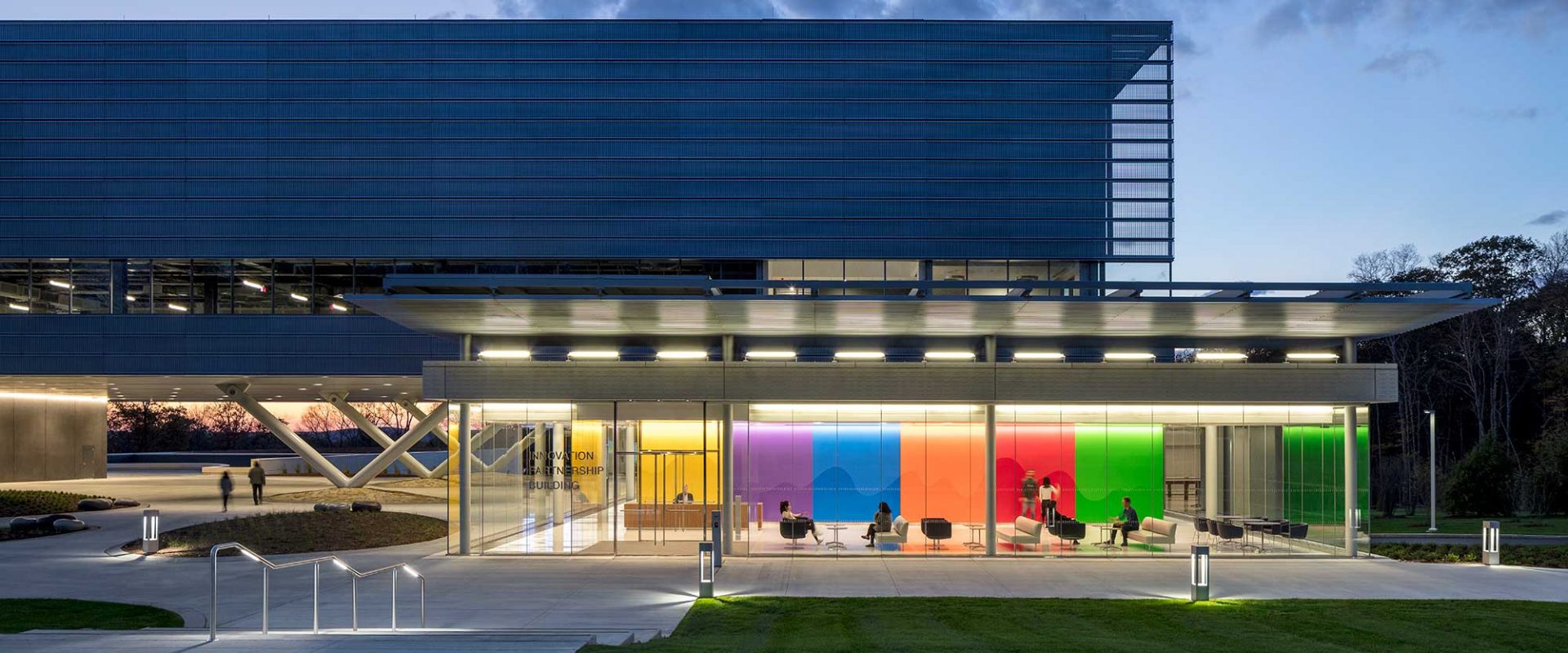 Innovation Partnership Building
Welcome to The Innovation Partnership Building at the UConn Tech Park, UConn's premier center for cutting edge research and industry collaboration and innovation. The IPB provides an ecosystem that inspires great ideas, pushing the envelope for next generation solutions. Cross-disciplinary research teams develop novel approaches to critical real world problems in fields ranging from manufacturing to biomedical devices to cybersecurity.
The IPB strengthens Connecticut's economic future by connecting leading industries with outstanding research facilities and fosters new, innovative partnerships with entrepreneurs and with companies of all sizes.
The IPB. A hot spot of technological assets and intellectual energy where exceptional innovation, collaboration and partnerships deliver the future.
Research & Technology Expertise