As a land grant university, UConn has a responsibility to serve the citizens of the State and support economic growth for Connecticut businesses of all sizes.  Executive Director of IPB, faculty, and staff are fully committed to this promise, and continually strive to establish new business collaborations and strengthening current research partner relationships with businesses of any size, from fledgling startups to global leaders, whose success will benefit the citizens of the State of Connecticut.
Enterprise Solution Center
Quiet Corner Innovation Cluster (QCIC) supports business growth potential of small and medium-sized technology and manufacturing enterprises (SMEs) in the state of Connecticut. QCIC establishes partnerships with SMEs to enhance or expand their product and service offerings by leveraging UConn's extensive R&D capabilities and office of commercialization. Participating SMEs collaborate with UConn faculty who specialize in their area of focus.
Several of IPB's research centers participate in QCIC partnerships addressing unique industry challenges. QCIC is funded by the US Economic Development Administration (EDA), UConn, and Connecticut Innovations.
The Proof of Concept Center (POCC) and Connecticut Manufacturing Simulation Center (CMSC) house state-of-the-art simulation, prototyping and fabrication equipment that facilitate design and development of fully functional prototypes for a wide range of industries.
Proof of Concept Center
POCC has provided expert guidance to facilitate new product development, from conceptualization and ideation to creation of fully functional prototypes, for small and medium-sized companies in Connecticut. POCC's state of the art prototyping and fabrication equipment empower partners to accelerate the discovery of novel products and services.
POCC PARTNERSHIPS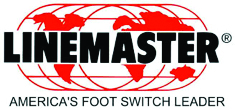 Manufacturing Simulation Center
CMSC has provided manufacturing simulation services to manufacturing companies in Connecticut. These projects are focused on engineering analysis and design, and manufacturing modeling and simulations. By collaborating with an engineering team in each company, CMSC is tackling real manufacturing industry problems and provides technical solutions. CMSC's modeling and simulation capability and service to Connecticut manufacturers promotes innovation and economic growth.
CMSC PARTNERSHIPS