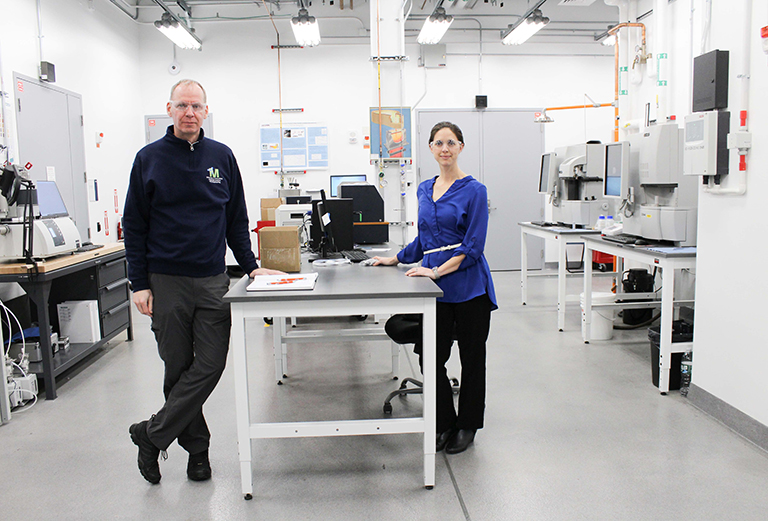 Manufacturing is changing. More demanding applications have pushed chemistries to their limits and increased the need for process modeling and digital twin analysis across industries. These modeling methods are improving in sophistication, but they are only as accurate as the data used for their calculations. No longer are assumptions of static material properties sufficient to keep up with the needs of industry. The limits of the current data are driving cost increases across industry in the direct costs of materials as well as indirect costs in performance and product sustainability.
The Center for Materials Processing Data (CMPD)* was formed in 2019 to address these challenges. CMPD is a member-driven research center dedicated to producing and collecting pre-competitive transient material property data used in materials process simulations. CMPD is a consortium of key academic and industry organizations with the goal of providing this transient materials data to the materials community for improved modeling of materials and process design.
CMPD's pilot project has focused on material flow stress behavior as a function of strain rate, temperature, and prior microstructure for several common industry alloys. The resulting data was shared directly with industry partners as well as with ASM international's data ecosystem for access by future members. Members benefit from unlimited non-exclusive access to all resulting process data, shared prioritization and management of data development projects, and proposal rights for new data generation projects. Following a successful preliminary test run, CMPD is now seeking additional industrial members to join the likes of industry partners Pratt & Whitney, Collins Aerospace, and Timken to help build the next generation of materials data.
Position your company for success. Join CMPD! Click here to request more information.
*UConn, WPI, and the University of Buffalo along with founding industry partners Pratt & Whitney, Collins Aerospace, and Timken partnered with ASM international in 2019 to form CMPD. For more information, visit the ASM website.
---