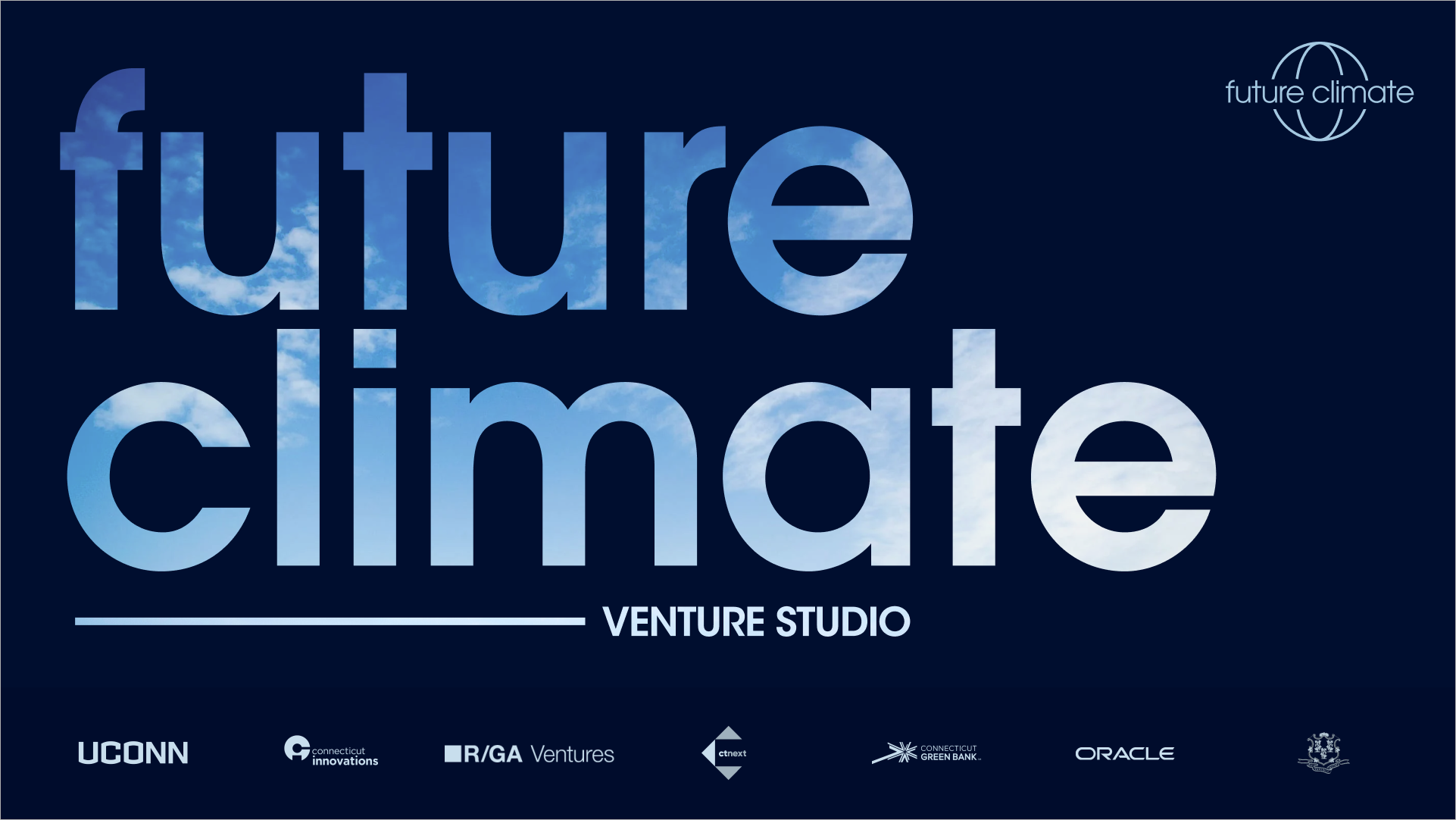 The Innovation Partnership Building hosted a four-day kickoff meeting this month with the first cohort of the Future Climate Venture Studio: six selected companies creating solutions across a range of critical areas of climate and sustainability including energy, agriculture, manufacturing, and financial services solutions.
The companies selected to the first cohort are:
Applied Bioplastics (Austin, TX) – appliedbioplastics.com
Clean Crop Technologies, Inc. (Holyoke, MA) – cleancroptech.com
Cool Amps Corp., (New Haven, CT) – coolamps.tech
GreenPortfolio (New York, NY) – greenportfolio.com
INOVUES (Houston, TX) – inovues.com
Urban Stalk (Hamilton, Ontario, Canada) – urbanstalk.ca
Future Climate Venture Studio, launched in September 2022, is taking an entrepreneurial approach to tackling the climate change crisis. Its mission is to identify, support, and collaborate with the startups addressing the most critical dimensions of the climate challenge, including decarbonization, alternative energy, planetary resilience, social impact, and more.
The program and its partners will provide the selected companies with access to industry and UConn faculty experts, capital investment from R/GA Ventures, technology facilities at the Innovation Partnership Building at UConn, as well as guidance from the Studio's Investor-in-Residence, Cody Simms from MCJ Collective, a media platform and investment fund powering innovative climate solutions.
The studio is led by the University of Connecticut, a national and global leader in interdisciplinary climate research, in partnership with R/GA Ventures, a leading venture studio operator and early-stage investor; and CTNext, a state agency dedicated to public-private partnership to catalyze Connecticut's innovation ecosystem.
The event marks the latest in a series of investments and initiatives for UConn as it establishes itself as a leader in climate change and clean energy research and innovation. Working with other institutions and industrial leaders, the University has expanded its influence and worked lockstep with state leaders toward the goal of net zero carbon emissions by 2040.
 "The selected companies align perfectly with UConn's mission to contribute valuable research toward clean energy production and reducing dependence on carbon-based fuels," says Pamir Alpay, UConn's interim Vice President for Research, Innovation, and Entrepreneurship. "Our faculty and students are committed to the solutions that will steer us toward a cleaner energy future."
"The transition to a green economy is an increasingly crucial focus to produce positive change for our world and markets. Therefore, sustainability is a core value at CTNext and a major factor in where we invest as an organization to generate a stronger innovation ecosystem in Connecticut. In supporting this first cohort, we're excited to showcase how our regional resources and relationships can drive greater impact both on a local and national level," says Onyeka Obiocha, Executive Director at CTNEXT.
Additional partners include CT Innovations, the state of Connecticut's venture capital arm; Connecticut Green Bank, the nation's first green bank; the Connecticut Public Utilities Regulatory Authority (PURA); technology leader Oracle Corporation; and investor partners such as Cimbria Capital, Nexus Venture Partners, and others.
---