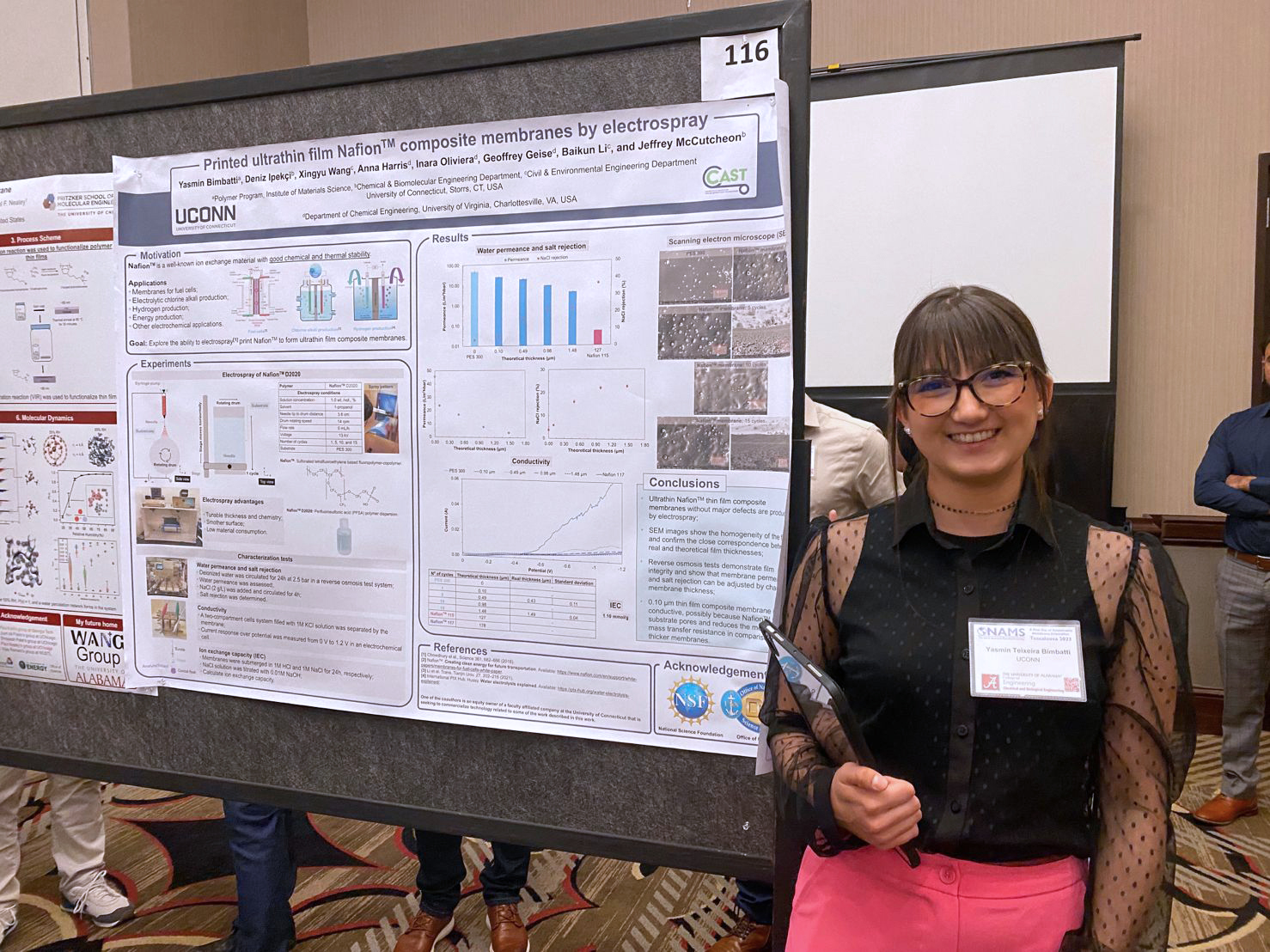 We are thrilled to announce and congratulate Yasmin Bimbatti, a talented researcher from UConn Tech Park's Connecticut Center for Applied Separations Technologies (CCAST), on her remarkable achievement at the recent North American Membrane Society conference in Tuscaloosa, Alabama earlier this month. Yasmin secured first prize in the competitive processes category for her poster on Printed Ultrathin film Nafion™ composite membranes by electrospray.
Yasmin's achievement highlights the significance of applied separations technologies in solving critical challenges and advancing various industries. Her work not only contributes to the scientific community but also has the potential to make a real-world impact as it relates to manufacturing of membranes with this unique process invented at CCAST.
We extend our sincere congratulations to Yasmin for this well-deserved recognition. We would also like to express our gratitude to UConn's Connecticut Center for Applied Separations Technologies for fostering an environment that encourages and supports groundbreaking research. This achievement is a testament to the center's commitment to advancing knowledge and addressing societal challenges through applied separations technologies.